The authors of the first Negro spirituals are not known: these were spontaneous, unwritten songs.
After the Civil War, African American musicians arranged Negro spirituals, then composed the first Gospel songs. Here are short biographies of some composers.
Charles Albert TINDLEY (1856-1933)
Charles Tindley was born of slave parents, in Maryland. He began his career as an itinerant preacher and a camp-meting singer. In 1902, he founded in Philadelphia the East Calvary Methodist Episcopal Church, which was renamed Tindley Temple, in 1924.
He wrote several songs and he was the first composer to copyright church songs. He did not intend that his songs should be sung in the formal worship services, but rather on informal occasions. He published a collection New Songs of Paradise, in 1916
His best known songs and arrangements are, "A Better Home", "Leave It There", "Stand by Me" (1905), "The Storm Is Passing Over", "What Are They Doing in Heaven Tonight", "Nothing Between", "We'll Understand It Better By and By".
Harry Thacker BURLEIGH (1866-1949)

He used to listen to his grandfather (a former blind slave who run away and settled in Pennsylvania) sing Negro spirituals and other songs of plantations.
He graduated in New York at the Institute of Musical Art, directed by Antonin Dvorak who was influenced by the Negro spirituals when he composed pieces like his Symphony No 5 "From the New World".
He arranged a hundred spirituals since 1901. They were adapted for the voices of the artists who had to sing these songs. For example, Paul Robeson used to sing on stage and recorded '` Deep River" that he arranged
He published "Jubilee Songs of the United States of America in 1916.
John Rosamond JOHNSON (1873-1954)>


His father was born free in Virginia. His mother taught school and had knowledge on the European tradition in music.
He obtained his musical education in the New England Conservatory, then in London, England. With his brother James Weldon Johnson (1871-1938), a poet writer, he collected and arranged old Negro spirituals.
Together with his brother and Bob Cole, he sang secular songs.
His best known choral work is "Walk Together, Children" (1915) but he also composed the anthem « Lift Every Voice and Sing ».
He served as the director of the Music School Settlement for Colored, New York.
(Robert) Nathaniel DETT (1882-1943)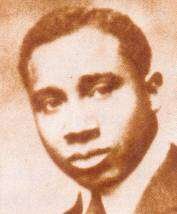 Nathaniel Dett was born in Ontario. He studied composition and piano in New York and Oberlin. His teaching career includes tenures at Hampton Institute in Virginia, and Bennett College in North Carolina. The Hampton Institute Choir under R. Nathaniel Dett, its first black director, gave concerts in churches and concert hall, then toured in Europe (1930).
He published collections of spiritual arrangements, such as Religious Folksongs of the Negro (1927) and the Dett Collection of Negro Spirituals (1937). He also wrote anthems , "Listen to the Lambs" and "I'll Never Turn back No More".
(Francis) Hall JOHNSON (1888-1970)
He was born in Athens, Georgia. His father Rev. William D. Johnson gave him the opportunity to hear old slave songs. He acquired his musical training in several institutions, including the University of Pennsylvania and the Institute of Musical Art in New York.
In 1925 he gathered a band of eight singers who believed in the necessity for preserving the integrity of the Negro spiritual. Then he founded Hall Johnson Negro Choir (1928) who performed on stage and in films like "Green Pastures".
MP3
« Honor, honor », by JoAnne Stephenson, acc. Lorna Young-Wright click here
Edward BOATNER (1898-1981)
When he was a child, Edward Boatner traveled with his father, an itinerant minister. Then he came in contact with rural-church singing. He obtained musical education at universities.
During the 1930s, he taught in Texas, and settled permanently in New York.
He conducted a studio, directed church and community choirs, and arranged negro spirituals, which were sung by concert artists.
His best known arrangements are "Soon I Will Be Done", "Let Us Break Bread Together" and "Oh, What a Beautiful City". He published a "spiritual musical", The Man of Nazareth.
MP3
« Ain't that good news », by JoAnne Stephenson, acc. Lorna Young-Wright click here
William Levi DAWSON (1898-1990)
He graduated at Tuskegee Institute and became a Professor and the director of the choir at the same institution, in 1931. He was called the "Dean of African-American Choral composers, for he arranged many Negro spirituals for choirs.
The Tuskegee Choir was invited by presidents Franklin D. Roosevelt and Herbert Hoover. It ws the first African-American organization to appear at Constitution Hall, Washington DC (1946).
William L. Dawson directed also the Fisk University Choir.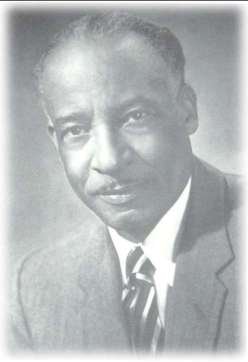 Photo : Courtesy of Tuskegee Institute
Thomas Andrew DORSEY (1899-1993)

Born in rural Georgia, he often traveled with his father, an itinerant Baptist preacher. His mother played the church organ. He settled in Chicago where he played music at various places. He became noted for his blues but he also wrote religious music. He was called the "Father of Gospel music".
About 1927, he began peddling his Gospel songs from church to church in Chicago and through the Middle West and South. He was not allowed to sing his « sacrilegious » songs during the worship service, but afterwards. Thomas A. Dorsey wrote about eight hundred songs.
In 1931 he organized the world's first Gospel chorus at the Ebenezer Baptist church (Chicago, Illinois). In 1932 he founded he first company who sells the music of Black Gospel composers. The same year, he founded the National Convention of Gospel Choirs and Choruses.
Here are his best known songs or arrangements
"Hide Me In Thy Bosom", "I Don't Cost Very Much", "If I Don't Get There", "If You See My Savior", "I'm Watching and Waiting", "Let Jesus Fix It For You", "My Desire", "Old Ship of Zion", "Precious Lord, Take My Hand", "Search Me, Lord", "The Day Is Past and Gone", "The Lord Will Make A Way Somehow", "There Will Be Peace In The Valley", "We'll Understand It By and By", "When I've Done My Best"
John W. WORK III (1901-1967)
He was educated at Fisk University and Yale University. Like several members of his family, he was intensely interested in Negro folksong. He toured with Fisk student singing group.
Like his father John Wesley Work II (a professor at Fisk) and his brother Frederick J. Work, he worked at Fisk University and collected spirituals in South.
In 1940, he published the collection "American Negro Songs and Spirituals".
It is of interest to know that John Wesley Work II and Frederick Work published "New Jubilee Songs as Sung by the Fisk Jubilee Singers" (1901). Then J. W. Work II published himself "Folk Songs of the American Negro" (1915).
Know more on J. W. Work
Moses George HOGAN (1957-2003)
Moses G. Hogan was born in New Orleans, Louisiana, in 1957. He studied music in Louisiana, Ohio and New York, He was a well known pianist, conductor and arrange.
He led the Moses Hogan Singers. He was the editor of the Oxford Book of Spirituals.
Know more on M. Hogan
This section is organized
by Spiritual Workshop, Paris (France)
Contact us